PeaceTrees Vietnam's 22nd Anniversary Luncheon
Thank you for joining us to honor 22 years of working alongside communities in central Vietnam, building trust and cooperation, sponsoring safe clearance of unexploded ordnance, and returning the land to productivity and safety. Thanks to our donors, volunteers, and speakers, the 22nd Anniversary Luncheon was a huge success. Together as a community we raised $273,000 for lifesaving work in Quang Tri Province, Vietnam! We are humbled by the generosity that made this possible—thank you for your support.
October 24th, 2017 at the Four Seasons Seattle 
Reception at 11:30am and Luncheon at 12:00pm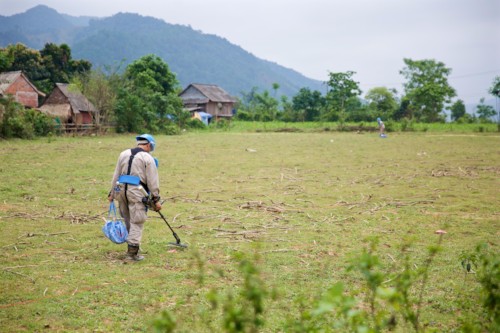 Honored Guest:
Quang Le, In-Country Director, PeaceTrees Vietnam
Keynote Address:
Discussion and select video clips from PBS's film "The Vietnam War." This documentary explores the history and human dimensions of the war through the testimonies of nearly 80 witnesses from all sides.
To register or volunteer, contact: 206-441-6136 or email us.