Upcoming Events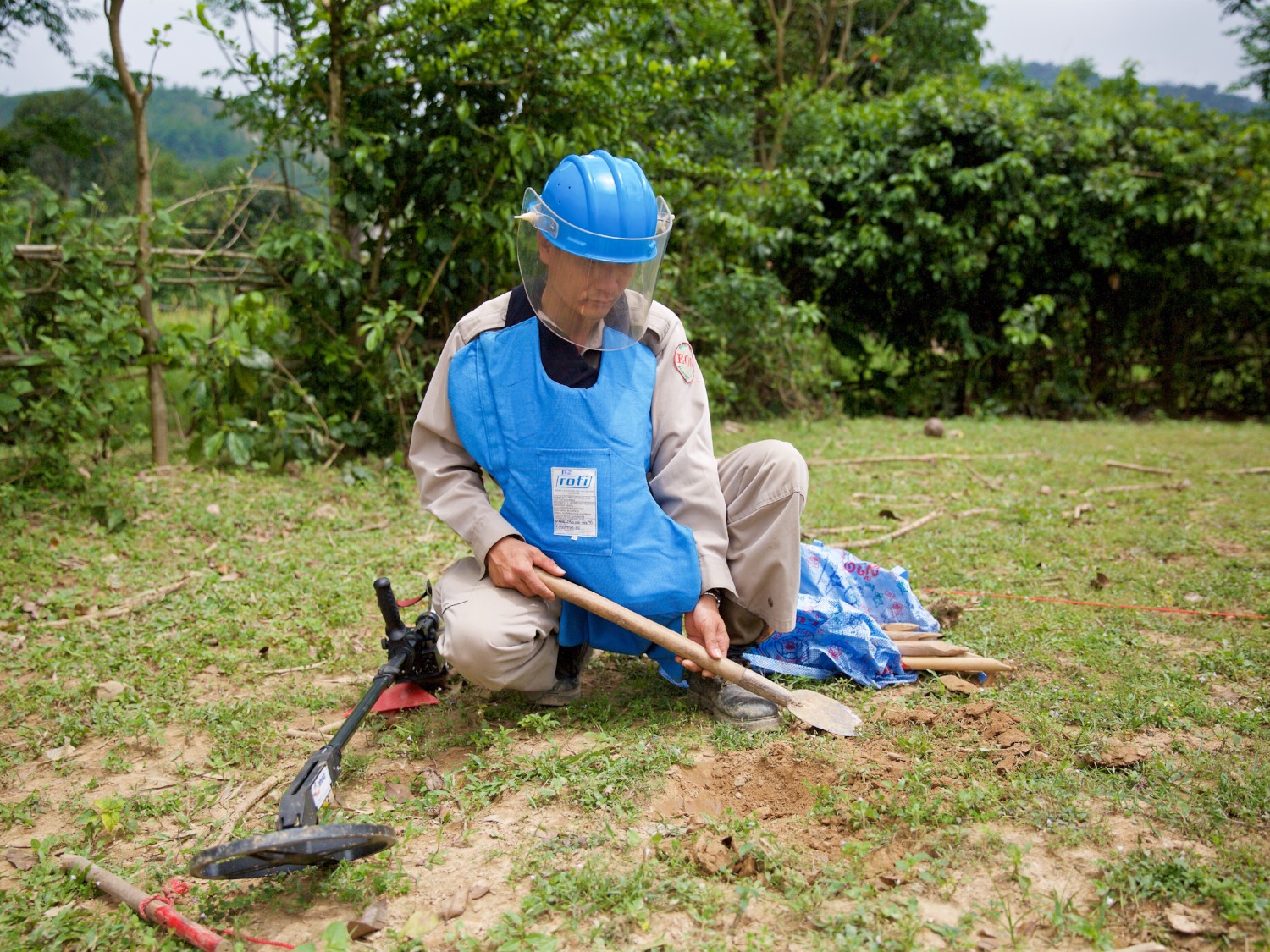 On April 4th, PeaceTrees Vietnam invites you to join us in recognition of the International Day for Mine Awareness and Assistance in Mine Action.
Come learn more about explosive remnants of war and how you can take action to help PeaceTrees clear land and build safer communities in central Vietnam. We will be celebrating our teams' successful clearance of over 100,000 unexploded weapons, providing a chance to learn about the work that remains, and building a community of action. Join us for food and drinks, educational activities, and a chance to hear from experts in the field of mine action.
PeaceTrees Friends, community members, and anyone looking to learn more about explosive remnants of war and PeaceTrees' work are all welcome to join! Please RSVP by clicking the button above.
On February 27th, join us for a discussion with Dr. Giebel to address the issues facing countries coping with landmines and unexploded ordnance and how the legacy of war continues to affect people. Dr. Giebel will talk about underlying issues, long-term effects, and contemporary remedial efforts. PeaceTrees Vietnam will also be sharing opportunities to become involved with this effort. In partnership with the University of Washington Southeast Asia Center.
Dr. Christoph Giebel is an Associate Professor of International Studies and History at the University of Washington. He leads a UW study abroad trip to Vietnam where students visit PeaceTrees projects.
PeaceTrees community members, students, and anyone interested in taking action in this effort is welcome to join!
---
Upcoming Trips
For more information about our upcoming trips, please view our main trip page or email the Seattle office at info@peacetreesvietnam.org
---
Past Events