About the Mother's Peace Library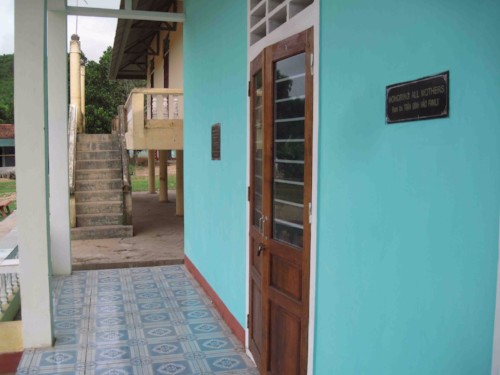 Completed: 2010
The Mother's Peace Library in Khe Da Village of Quang Tri Province provides residents of the district with books, the opportunity to learn, and a shelter for local women. In operation since 2010, the library provides a meeting place and a learning space for the community. 
The Mothers' Peace Library is dedicated to all Mothers who lost sons and daughters during the war. Very generous donors helped to construct the library and many bricks are inscribed and dedicated by Vietnam helicopter pilots and friends to honor fallen pilots. There is also a playground outside of the library which is shared by the Dan Cheney Kindergarten. Together, the Mother's Peace Library and the Dan Cheney Kindergarten provide a safe, unexploded weapon –free area for children and adults alike. These PeaceTree projects provide an opportunity for education in an area that would otherwise lack such an opportunity.
Although not the only library dedicated to veterans of the Vietnam War, the Mother's Peace Library is extraordinary for recognizing the sacrifices made by the mothers of troops, an often overlooked group of strong and amazing women.