PeaceTrees is thrilled to be resuming our Citizen Diplomacy Program throughout 2023 and 2024. We are currently seeking applicants for a trip that will run January 19-February 2, 2024. This trip will have two leaders: Tracy Garland, who studied Vietnamese language and history at Cornell University and served on the PeaceTrees Board of Directors for nine years, and Daniel Nguyen—a current PeaceTrees Board Member whose parents immigrated from Saigon after the end of the U.S.-Vietnam War and arrived to Seattle as refugees in 1980. Tracy and Daniel's diverse perspectives, lived experiences, and knowledge of PeaceTrees' programs and guiding values will make this trip a truly transformative experience.
Another trip will run March 9-24, 2024 and be led by Dr. Christoph Giebel, an Associate Professor pf International Studies and History at the University of Washington. His research and teaching interests concern 20th c. Viet Nam; Comparative Colonialisms and (French and US) imperialism in (Southeast) Asia; history, historiography, and memory; and the spatial representations of the wars in Viet Nam.
If you are interested in joining either of these trips, learning more, or getting your name on the list for other future trips, please email Natalie (natalie@peacetreesvietnam.org), or call our office at 206-441-6136.
If you have already inquired about a trip, you have been added to our list of interested travelers and will be notified as soon as more trips are planned. Thank you for your interest in traveling with PeaceTrees, we hope to see you in Vietnam soon!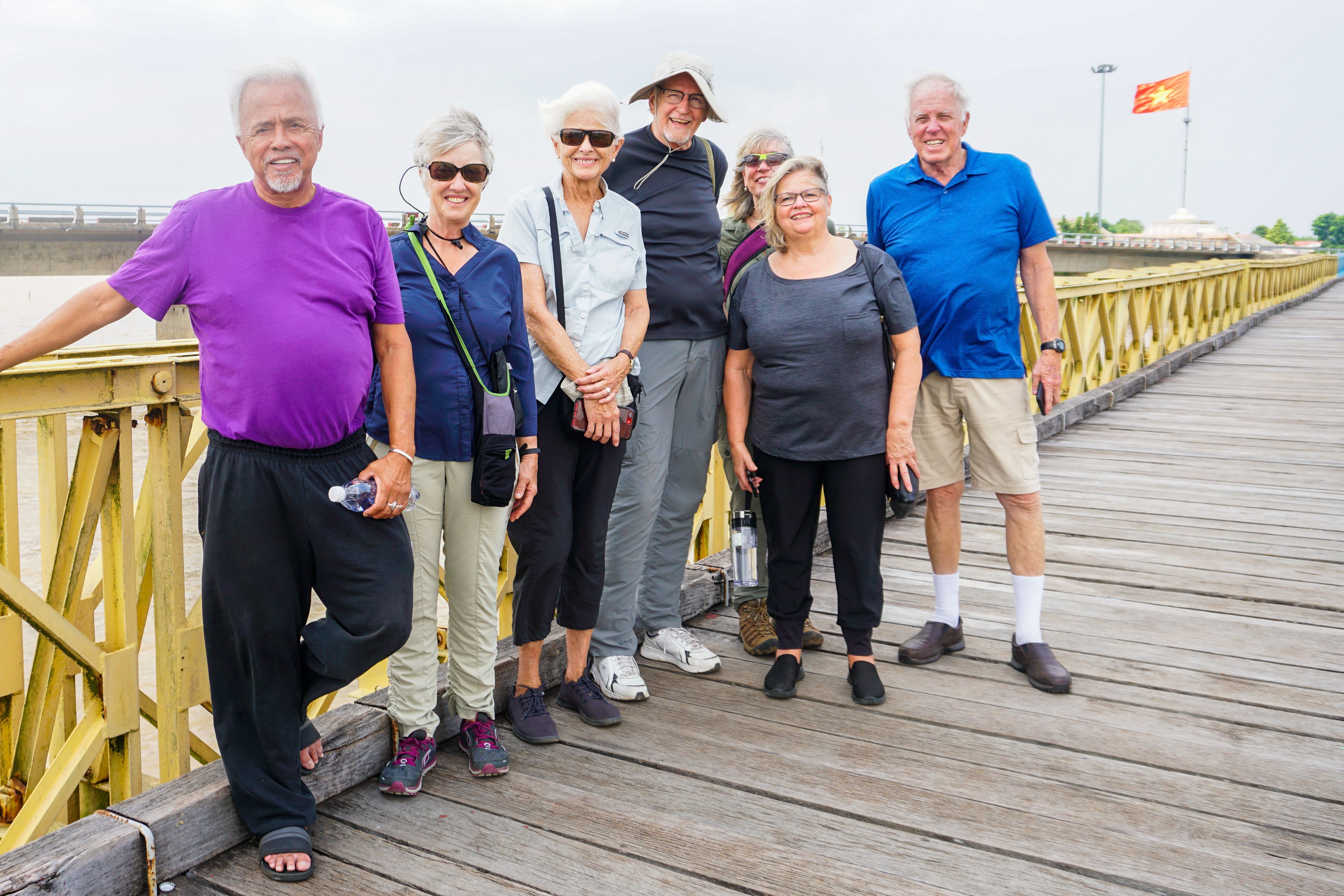 ---