PeaceTrees Presents: Birds of Vietnam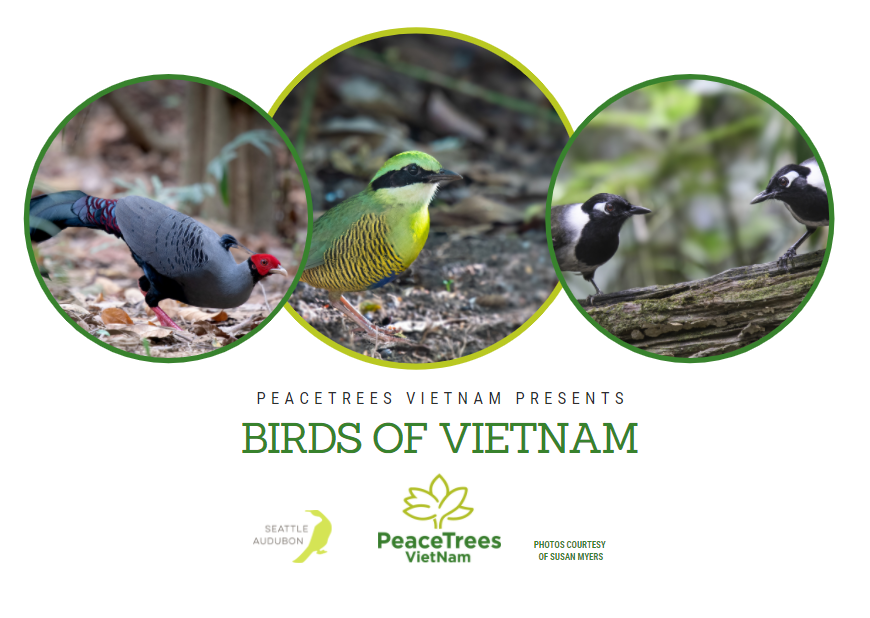 Celebrate Migratory Bird Month and join us on Thursday, May 6th for a free and virtual event on The Birds of Vietnam! PeaceTrees is hosting a presentation and discussion from renowned birder, Susan Myers. Susan has led over 30 birding tours to Vietnam and will be sharing stories and photographs of her avian adventures. Seattle Audubon will also be providing a local perspective on bird conservation!
We hope you will join us to learn more about our work, the birds of Vietnam, how the legacy of war impacts wildlife and civilians in Vietnam today.
This event is free and open to the public.