About the Huong Tan Community Library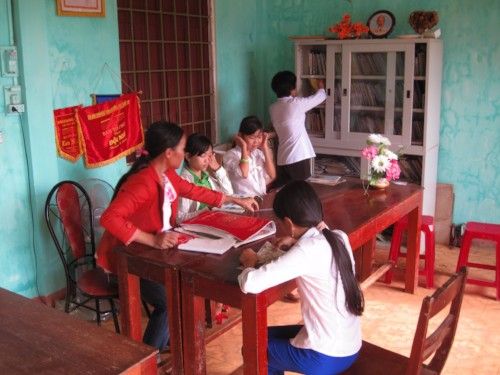 Completed: 2005
Project Sponsor: Chuck Gaede
Huong Tan Community Library has become much more than a building with books for the people of Huong Tan Commune in the Huong Hoa District of Quang Tri Province. In fact, Huong Tan Community Library is used by over 10,000 people a year.
In addition to being the reading and learning center of the community, the Huong Tan Community Library differentiates itself from many other PeaceTrees libraries. The library has a room which serves specifically as a temporary emergency shelter for women and children in the village. The library is also used as a community meeting place and for adult education.
In 2010 a playground was added to the grounds of the library so that local children would have a place to play safely.