Doan Thi Bich Thao - Project Officer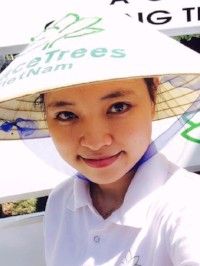 Thao Doan graduated from Đà Nẵng University with a major in Business Administration in 2010 and she joined PeaceTrees Vietnam that same year. In her capacity as Project Officer, Thao works with kindergarten and citizen diplomacy programs.
Thao is married and has two sons. She is the oldest of four siblings.