Volunteer Spotlight: Nguyễn Phan Quế Mai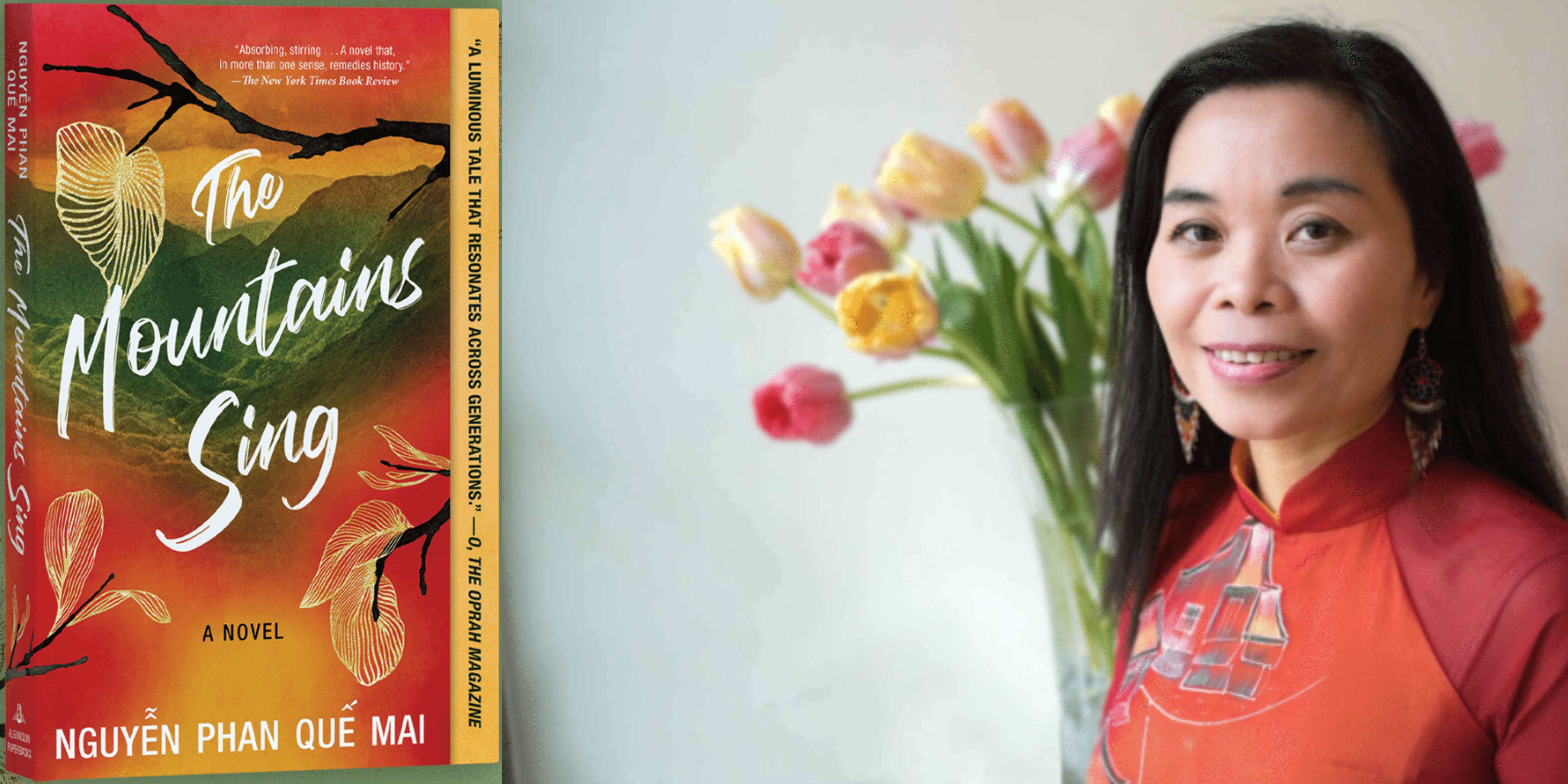 Dr. Nguyễn Phan Quế Mai is an award-winning Vietnamese writer, poet, and journalist. Her first novel in English, The Mountains Sing, is an international bestseller and Finalist of the 2021 Dayton Literary Peace Prize. The novel is a multigenerational story set against the backdrop of the U.S.-Vietnam War, and follows the Trần family as they navigate life before, during, and after conflict. The book brings to life the human cost of war, while illustrating the importance of peace and possibility of reconciliation. 
In addition to being a celebrated author, Quế Mai is also PeaceTrees Vietnam's 'Peace Advocate,' always using her voice and platform to highlight the importance of our lifesaving work. Quế Mai has been a dear friend to the organization since she delivered a deeply moving keynote address at our 26th Anniversary Celebration (you can watch the keynote speech here). Since then, Quế Mai has been kind enough to join PeaceTrees for a virtual book talk, and signed copies of The Mountains Sing when she visited us in Seattle in 2021. 
PeaceTrees is grateful for Quế Mai's friendship, and more importantly her unwavering commitment to peace and reconciliation. To order your own copy of The Mountains Sing, click here!
You can also pre-order Quế Mai's forthcoming novel, Dust Child which is set during the war and in present day Vietnam.