Truong Thanh Ha – Technical Manager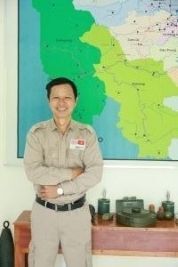 Ha Truong joined PeaceTrees VietNam in 2016. As Technical Manager, he is responsible for monitoring and supervising field operations, ensuring the operations strictly comply with technical standards. At the same time, he has also participated in International Mine Action Standard in Explosive Ordnance Disposal (IMAS EOD) training courses as a trainer, helping to improve the capacity and qualifications of the field staff.
Prior to joining PeaceTrees Vietnam, Ha had experience working for several other mine action organizations in Quang Tri. He is married and has 2 children.