Traveler Testimonials
"PeaceTrees Vietnam is doing important work for the United States in Vietnam -- it is the work of cleaning up at least some of the mess that our country made there, it is the work of helping people in Vietnam recover from the long term effects of our war there, and it is the work of reconciliation. Americans need to know that PeaceTrees is doing this necessary work on their behalf. Go to Vietnam with PeaceTrees Vietnam and you will see the past and present day context in which this work is being done, and you will come away a better person for having done so."
-Bill Rentz (Citizen Diplomacy Traveler, March 2018)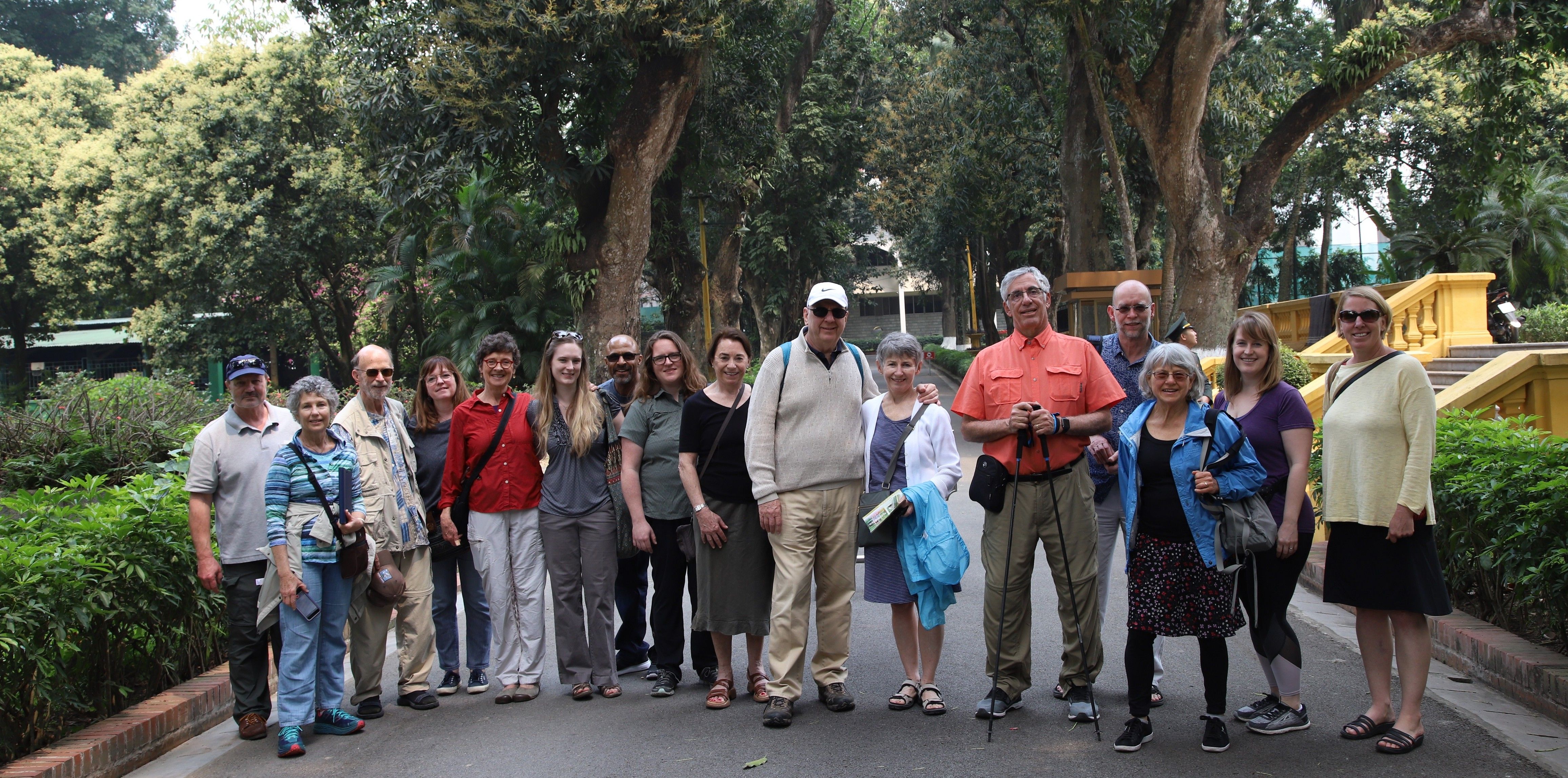 In response to the question: "Did this trip meet your expectations?" Barbara Johns replied "Yes, and more. The depth, intensity, and richness of the experience were more than I could have imagined. PTVN's commitment to the welfare of people, its firm grounding in Viet Nam, and efforts supporting locally identified needs rather than directing projects from the US became more apparent and meaningful as the trip unfolded."
Vietnam Today– A University of Washington Student's Perspective
As a senior at the University of Washington studying sustainable community development, and an Intern with PeaceTrees Vietnam, I jumped at the chance to be a part of Christoph Giebel's study abroad program in Vietnam. The trip was connected to UW's Comparative History and Ideas program and focused on "Building for Peace in the Wake of War." This past June, our group of 18 university students set out to spend five weeks studying Post-Colonial Vietnam and the American/Vietnam War. After three weeks travelling and in the classroom, we spent our final two weeks working with PeaceTrees Vietnam in Quang Tri province. During the time with PeaceTrees we planted trees, played with children at kindergartens, tiled homes, and got to know the PeaceTrees staff, local high school volunteers, and the greater Quang Tri community.  PeaceTrees Vietnam introduced us to a part of Vietnam that we may never have experienced on our own. In Quang Tri, we connected with a community that is linked to the U.S. through our shared history, but is increasingly forgotten by the general American public as the memory of war fades with time. We were given the chance to witness an organization working tirelessly to ensure that the futures of the people of Quang Tri are never forgotten.  I believe that the relationships that we students made during our two short weeks in Dong Ha are some of the most meaningful connections that we will ever make. As students, we observed how PeaceTrees is making a physical impact by removing UXOs and restoring land to productive use, and we also witnessed the cultural impact of restoring relations between two countries once at war. For that, my fellow classmates and I will always be grateful.    
- Carlie Stowe, UW '18 and PeaceTrees Vietnam Intern