25 Years of Peacebuilding Between the US and Vietnam  
July 11th, 2020 marks the 25th Anniversary of U.S.- Vietnam diplomatic normalization, as well as PeaceTrees Vietnam's 25th Anniversary. On this important anniversary we hope you will take a moment to reflect on and celebrate the accomplishments of the last 25 years and all that has been done to make sure that the next generation of children in Vietnam can live in safety. PeaceTrees Vietnam is still, notably, the only US organization working to remove unexploded bombs and mines in Vietnam. Your belief in our mission to build bridges of partnership and trust with Vietnamese citizens has helped to ensure that that the US and Vietnam are no longer adversaries, but are friends. As we look ahead to the next phase of our work, we know there is still much to be done to truly overcome the legacy of war. We are committed to addressing the continued threat of UXO and providing safety and opportunity in partnership with local residents of central Vietnam.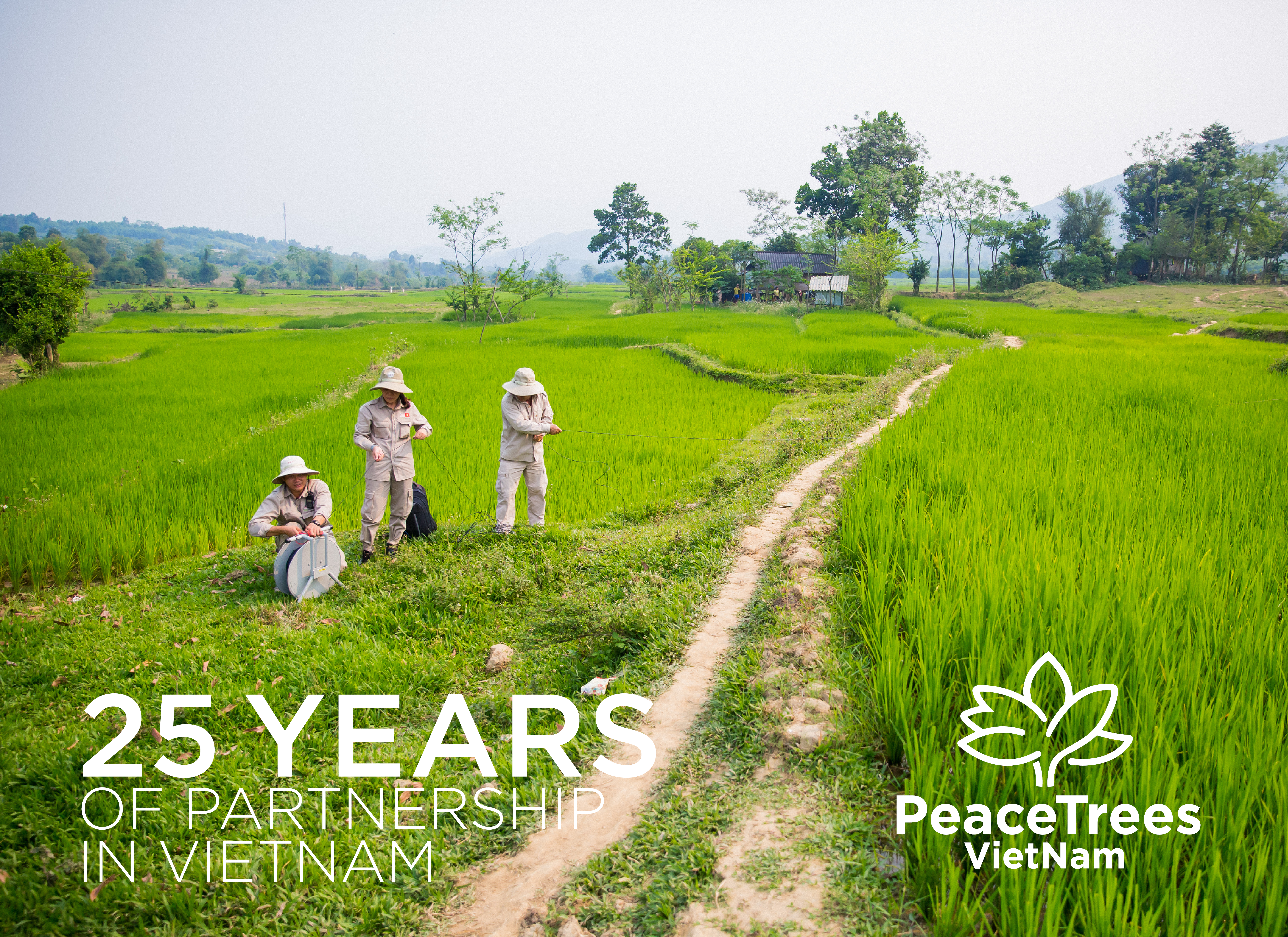 Register to attend PeaceTrees' Virtual Citizen Diplomacy Reunion July 10-12!

Read about PeaceTrees work over the last 25 years and hopes for the future!