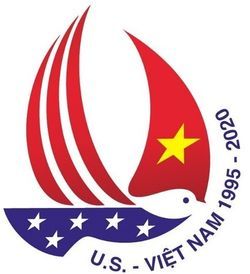 Celebrating 25 Years of Friendship in Vietnam!
On October 19th, we came together virtually to celebrate 25 years of PeaceTrees Vietnam! We have spent the last 25 years creating relationships with communities in Central Vietnam, healing the land, sponsoring clearance of dangerous ordnance, building kindergartens, and so much more. We have worked in a deeply collaborative manner to make sure future generations can walk the land safely and thrive.
Although our event looked different this year, the virtual space allowed us to welcome guests from all over the world, and even through a computer screen the enthusiasm and generosity were palpable. This year's program included a conversation between distinguished guest speakers, that included Governor Gary Locke, the current U.S. Ambassador to Vietnam, Daniel J. Kritenbrink, the current Vietnam Ambassador to the U.S. Hà Kim Ngọc, and the president of the Vietnam Union of Friendship Organizations and former Vietnam Ambassador to the UN, Nguyễn Phương Nga.
We celebrated the accomplishments of the last 25 years and re-committed ourselves to a future where explosive weapons no longer threaten families, and children can flourish and move beyond the legacy of war.
PeaceTrees Vietnam is notably still the only US organization working to remove unexploded ordnance in Vietnam. Your commitment to our mission and to the safety and wellbeing of the Vietnamese people is astounding and allows us to continue our important work. As we look ahead to the next chapter, we are excited to grow and expand our efforts—there is much work to be done to truly overcome the legacy of war, but with collaboration, dedication, and your generous support we know it is possible.
We are so grateful for the last 25 years and look forward to many more! 
---