Promoting ample nutrition and reducing costs, fostering sustainability
Child malnutrition and poverty are a particularly serious concern in Quảng Trị Province where up to 80% of the land remains contaminated by the explosive remnants of war. Country-wide, approximately one quarter of all children ages 0 to 5 years are underweight. This problem is even more staggering in rural and mountainous areas where this project is located. The project has three primary elements:
Clearing land of unexploded bombs and mines

Delivering training, tools, and support to establish healthy gardens 

Providing long-term support to achieve success and sustainability
2010 Pilot Project
Sponsor: Washington Women's Foundation
The Healthful Gardens for Healthy Children program started in 2010 as a pilot project generously funded by the Washington Women's Foundation and was overwhelmingly successful. 98% of participants were able to successfully maintain their healthful gardens, making them better able to provide ample nutrition for their families. These families also saved an average of 10 USD per month which they had previously spent on purchasing vegetables. In addition to meeting program goals, 23% of participants grew more than enough produce to feed their families, and were therefore able to increase their incomes by selling excess produce at a local market.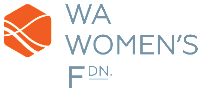 ---
2017 Project Expansion
Sponsor: Seattle-area Rotary clubs and the Kirchoff Fitness Group
Based on the success of the pilot program, the decision was made to expand the Healthful Gardens for Healthy Children Project. We now help over 200 women to grow healthy gardens in Quảng Trị and hope the expanded program will mirror the successful results of the pilot.