Meet PeaceTrees Deminer Hồ Văn Giang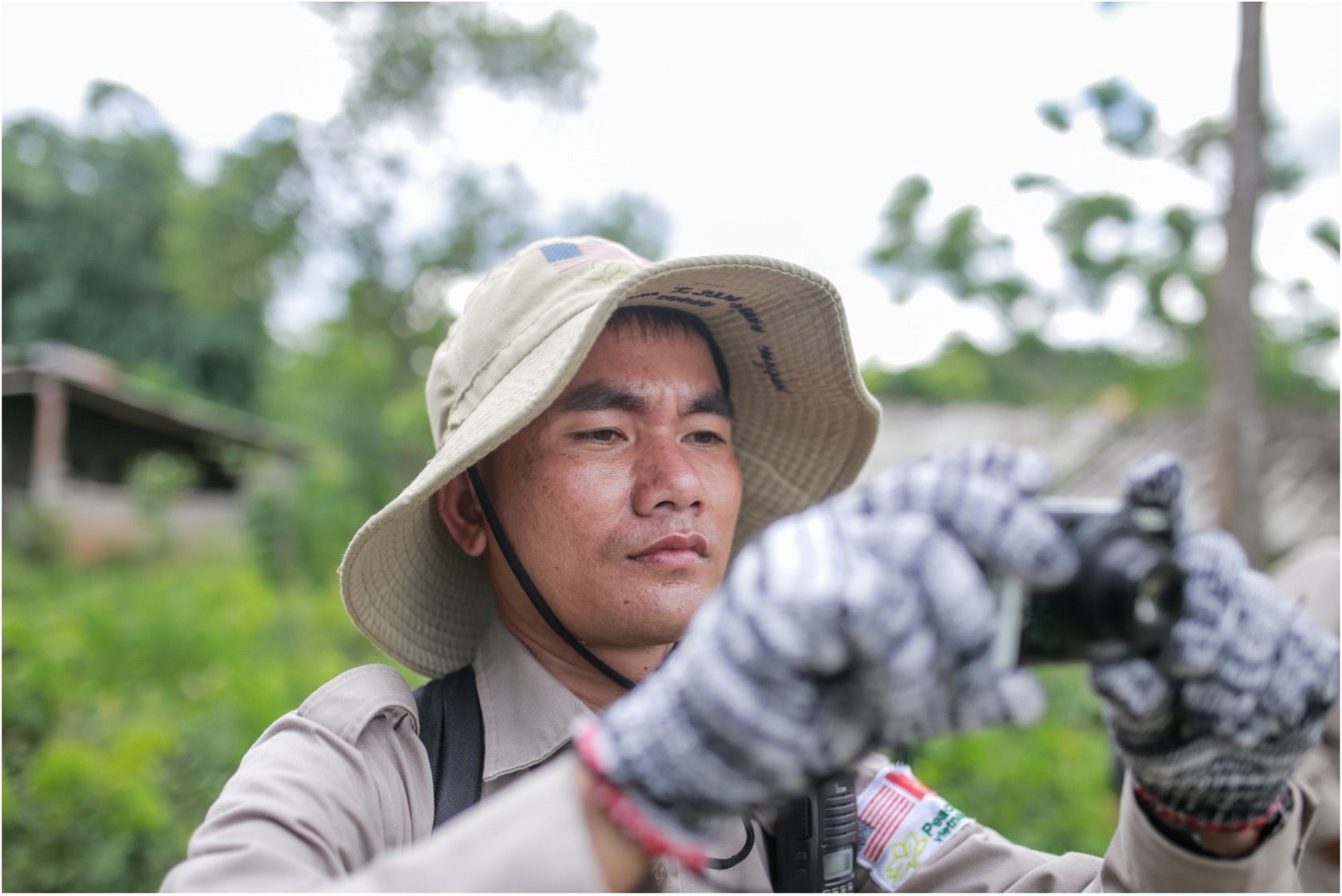 Hồ Văn Giang has been working with PeaceTrees since 2019. He recently agreed to be interviewed to share his experience as a Level II EOD Technician.
Could you please introduce yourself?
I'm Ho Van Giang, of the Van Kieu people. I live with my family in Huong Hoa district, Quang Tri province. I am a staff of the Site Assessment team of PeaceTrees VietNam. I have been working for PeaceTrees since April 2019.
Could you please tell me about your job with PeaceTrees?
The job of me and my colleagues is to conduct site assessment towards task dossier from Quang Tri Mine Action Center before transferring to our BAC teams to make clearance plan. The assessment will include defining the site, capturing information from local people and authorities about the site area, the status and purpose of land use, the priority, etc. It aims to assist clearance operations to be deployed proactively and conveniently.
How do you feel about working for PeaceTrees Vietnam?
We're always well supported and created good working conditions by the organization. That is the greatest advantage for us to complete our work.
Besides, our project works in the mountains areas where most of the population are ethnic people who have their own culture. All staff members always count on these features to conduct their work appropriately and effectively, such as communicate with local people, ask for information, educating Risk education in the community, etc. I myself am an ethnic minority so I can communicate well with people in their language, it's also an advantage. Meanwhile, I share my own understanding with my colleagues so we can finish the task effectively.
The more I do this work, the more I feel the importance of it. The dangerous explosive ordnances are still everywhere in this land, the risk of accidents can happen to anyone. We do hope that with all efforts we have made and will do in the future, more cleared land will be brought back to people and everyone can live safely.