Meet PeaceTrees Deminer Trần Văn Tứ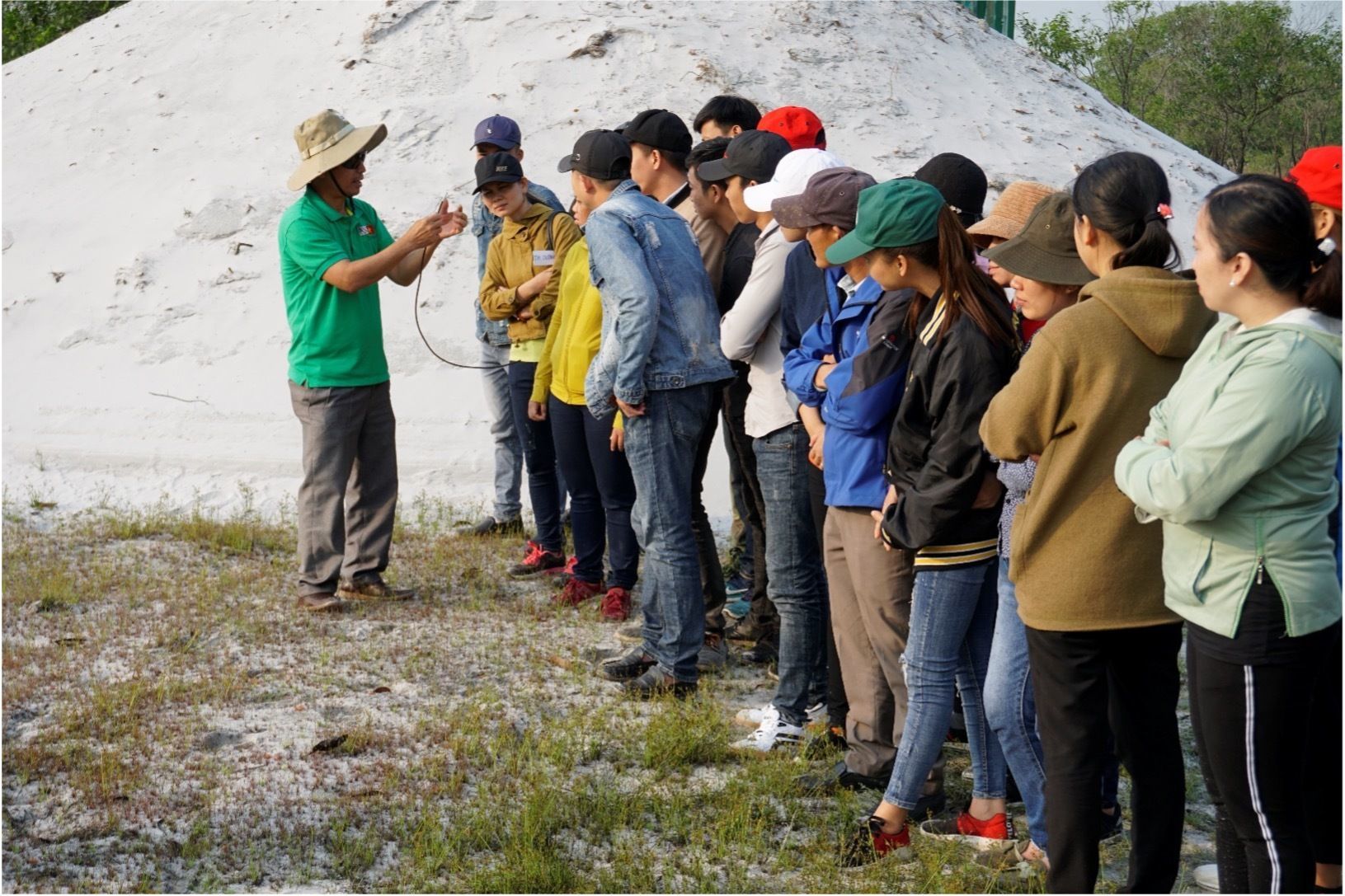 Trần Văn Tứ has been working with PeaceTrees since 2009. He recently agreed to be interviewed to share his experience as a an EOD trainer and supervisor.
Could you please introduce yourself?
I'm Trần Văn Tứ. My home town is in Gio Linh district, Quang Tri province. I'm the Quality Assurance Officer of PeaceTrees Vietnam. I have been working for PeaceTrees since 2009, and my job is to supervise the organization's demining activities in Dakrong district, including of 3 Battle Area Clearance teams, 1 Explosive Ordnance Disposal team and 2-3 Clearance Supporting teams. Every day, I go to the site to supervise the searching and signal processing techniques, ensure the Standard Operating Procedures well followed by teams; check and evaluate staff's performance on site. I also teach and assist in training IMAS (International Mine Action Standards) training courses for PeaceTrees staff.
How do you feel about working for PeaceTrees Vietnam?
I feel that my job at PTVN is very good  and has many advantages. Though having mountainous and remote working area, my colleagues and I always receive the highest support from the organization in terms of working and living conditions. We are well equipped with modern machinery and equipment to improve work efficiency. Especially, we are regularly trained to improve our capacity, such as participating in IMAS 1,2,3 courses, IT or management skills. With such care and favorable conditions, I am so delighted with my work at PeaceTrees.
In your opinion, what has enabled the success of PeaceTrees over the past 25 years of work in central Vietnam?
I think the founding of PeaceTrees VietNam itself is a touching, humane and inspirational story. And in my opinion, there are many factors that contribute to the success of the organization. First, the mission set forth by the founders of the organization echo with the dedication of the staff from the early days until now. The care and cooperation of the Government at all levels, agencies and local people. Especially the great trust, companionship and support of donors over the years. Thanks to that, we have come such a long way and done many helpful things for the community. Did you know that PeaceTrees not only works in EO clearance, Landmine Victim Assistance, Explosive Ordnance Risk Education, but also community development support. We consider ourselves as a bridge of friendship between people of Vietnam and the United States of America.
Over the years, PeaceTrees has hosted many Citizen Diplomacy Trips to bring US friends to visit PeaceTrees work in Quang Tri Province. What do you think about those trips? 
Before the pandemic happened, every year we welcomed many groups of guests and friends from the United States. They were very interested in the activities that PeaceTrees was doing to address the war's legacies in general and about our demining work in particular. They also visited kindergartens, villages, planted trees, had meals and made friends with local people. When they returned home, they could share with their friends or family about what they have seen and how they felt in Vietnam. I see that such trips will bring good opportunities to help enhance the mutual understanding between the people of two countries and the friendship between our two nations. Some guests have come back to visit PeaceTrees two or three more times. They recognized me, asking about me and my work. It makes me very happy.
Is there anything else you would like to share?
I would like to thank the donors, thanks to your help, our EO contaminated land is being cleared and returned to the people for farming and living safely and children can enjoy their childhood without threat of explosive ordnance accident.